You Are Needed as a ChangeMaker
Now More Than Ever
As a Heart Based ChangeMaker, you can serve your clients on a whole new level. 
I can help – this is what I do.
As a Master Business Coach, I specialize in working with leaders, and ChangeMakers – people who want to make a better living while making a better world.
Fastest path = a proven system, a plan and a coach.
Let's have a conversation.
simplify your business

help more people more quickly
make a better world
Radically different, highly intuitive, and SO supportive,

Rose saved me years of 'doing it myself.'
I'm able to serve more people with less effort now.

– Dorothy Gray, Creative Brain Works
Rose Harrow:
The ChangeMaker Catalyst
ChangeMakers hire me to put roots under their wings,
so they can make a better living while they make a better world.
I catalyze heart centered ChangeMakers – executives, coaches, leaders, holistic practitioners and speakers to:
Develop their message, marketing and strategy
Create a profitable business, aligned with your Life Purpose
Reach more of the people you are meant to serve
Provide for your family's needs without worry
Work healthy: balance of work/play/well being
Heal your relationship with money and be financially secure
If you think it would be a good fit to work together:
Wherever you are in the world,
we can connect.
Here's How it Works
Request a session with me, I'll respond within 48 hours, and If you get one of these few sessions, I'll send you a link to my calendar so you can choose a good time for us to talk.
Once we get on the call together, we'll take a look at your greatest business challenges right now.
You'll get at least 3 good ideas for how to optimize your business and attract new clients.
And whether or not you decide to work with me, you will leave the call feeling re-energized, and inspired, with some great new insights into your business.
I promise you — this is not your usual business coaching — everything I do is created for heart-centered ChangeMakers. We are needed now more than ever. We can be a powerful force for healing and creating a new wave of health and joy on the planet.
If you feel called to connect with me, request your strategy session.
Talk soon!
Request Your Session Here:
Request a complimentary phone consult with me today to get clarity about:
where you are with your work
how to accelerate your success
how to give your business joyful, sustainable growth.
When your application is approved we'll schedule your session together.
"I now have specific tools to access my resourceful state."

"What's wonderful about working with Rose is her ability to instantly create a safe space, guiding me with flow… following my lead and co-creating transformation so I can quickly return to a resourceful state. And now I have specific tools that I use when I catch myself disconnected from my resourceful state."
– DINAH SNOW, Conscious Business and Public Speaking Coach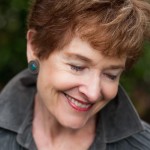 "Any block that comes up in business or life can be dissolved – her system works!"
"As the president and founder of a company that once supplied the operations management training to over one third of the financial institutions in North America, I should have been thriving. I appeared to be. I had all the accoutrements of success, but PTSD governed my inner experience, until I found Rose and her rich toolkit.
I use the practical techniques and tools that she gave me, knowing now that any block that comes up in business or in life can be dissolved – her system works! I can now gratefully taste the joy and inner peace that is the promise of my faith. Thank you so much Rose."
– NICOLE MERTES, President, The Impact Organization, Inc.
"Rose helped me synchronize my business with my passion!"
"Rose's coaching changed my life and business for good! She helped me to discover details and specific actions to get where I wanted to be.
Not only that, but she helped me to synchronize my business with my passion. Now I love what I do, bringing my expertise to other cities, cultures, languages, and enjoying my business and family like never before. ….. Colombia, Atlanta, Ecuador, Uruguay, Arizona …All this within 11 weeks… and more to come!! When Rose talks, listen, because she doesn't waste words."
– MÓNICA SALAZAR PONCE, DineroFemenino.com
"We shifted more in one session than in months on my own."
"Before working with Rose, I was questioning every step I took and therefore not making the decisions to move my business forward.
With Rose's deep intuitive awareness and profound skills, I was able to shift more in one session than in months of trying to clear this on my own.
Rose's work is compassionate, deep, truly transformative and lots of fun!"
– SUSAN HAYWARD, Transformation Coach and Energy Healer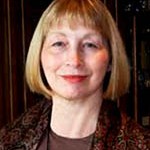 "I feel a spacious sense of possibilities."
"Thank you for such rich work. Your natural gifts and healing support are much appreciated. It is very healing to experience unconditional love, support, and respect. I feel such a spacious sense of possibilities and greater love for myself… the possibilities are infinite."
– KATHLEEN CLIFF L.M.P., Craniosacral Therapy